23 june 2021 buzzfeednews, quote: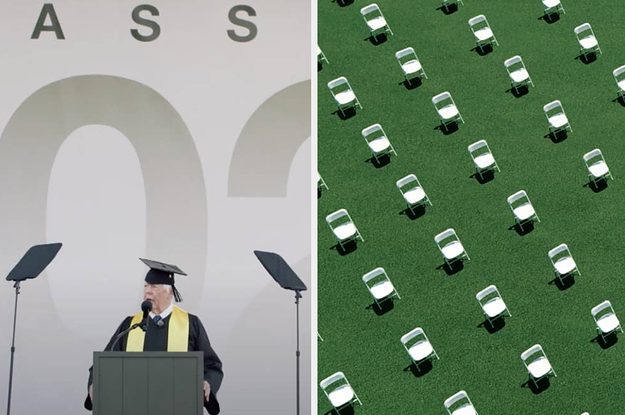 Instead, the 3,044 empty seats represented the students who did not graduate this year because they were killed by gun violence.
www.buzzfeednews.com
The words of
former NRA president David Keene
and gun rights activist
John Lott
echoed over a sea of empty white chairs at a stadium in Las Vegas earlier this month. The men, who thought they were rehearsing graduation speeches to deliver to students at the private online high school James Madison Academy, spoke about gun rights and the importance of following your dreams. "Gun control advocates and Democrats will fight you tooth and nail," Lott warned.
But
the audience had no dreams and no futures—and the academy did not exist. The men had been tricked by gun safety group Change the Ref into addressing 3,044 empty chairs, which represented the "Lost Class" of an estimated 3,044 young people killed by gun violence who would have graduated this year, BuzzFeed reports.
"Ironically, had the men conducted a proper background check on the school, they would have seen that the school is fake," Change the Ref tweeted. The group was founded by Manuel and Patricia Oliver, whose son, Joaquin, was killed in the 2018 Parkland school shooting. Lott tells the Washington Post that the video was selectively edited to make it seem like he opposes all background checks. He says he was encouraged to speak about gun rights instead of offering life advice in the speech, then was told the day after the "rehearsal" that the ceremony was canceled due to a threat. Manuel Oliver says the stunt was about pushing for universal background checks, not "bragging" about fooling a former NRA leader. "We lost Joaquin three months before his graduation," he says. "We know exactly the feeling of being there and receiving the diploma without your kid being there." Unquote