Shades of a repeat of County Sheriff's prior notification response in dealing with the alleged Parkland shooter...
According to 9 May's CBS evening news, quote
5 months before a deadly shooting at a Colorado charter school, a letter about violence and bullying at the school, with information provided by an anonymous parent, was sent to its executive director, CBS News has learned. Unquote.
A letter was written by a school official with information from an anonymous parent
www.cbsnews.com
Verbal news blurb stated anonymous letter sent to the school administrator AND TO THE LOCAL SHERIFF stating the institution has wide substance use by students and uncontrolled bullying activities occur almost daily and students are exhibiting MH symptoms/issues and if these issue are taken in totality, the school was ripe for another Columbine type incident!
STEM administrators deny they received such a notification as well as flatly stated those accusations are libelous so they have initiated a lawsuit asking the courts to release confidential information of the sender so they can sue them for defamation.
Sheriff indicated he will do an internal investigation into the matter...[great thought ~ a crackle of hyenas investigation the hen house should work well like it did in Broward county after parkland!]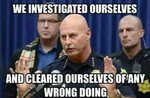 Last edited: